Community Outreach
Stryke Force is about more than building robots, we are also passionate about building our community.
We do our best to establish connections with people throughout Kalamazoo, lending a helping hand and inspiring others with our actions. Team members volunteer at a variety of events to promote STEM, give back to the community, and help people of all ages. Our mission is to share our love for robotics with the entire area.
Talons Out Honor Flight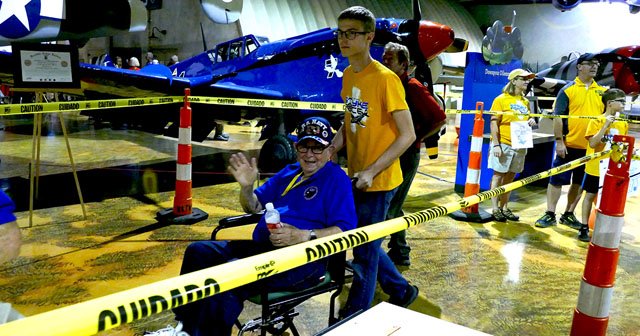 The Talons Out Honor Flight program raises money to send World War II, Korean, and Vietnam veterans to visit their monuments in Washington D.C. After a full day of recognition and gratitude for the veterans, the veterans are welcomed home by the entire community, and Stryke Force students honor America's veterans by facilitating a welcome-home parade and celebration.
Growler's Education Day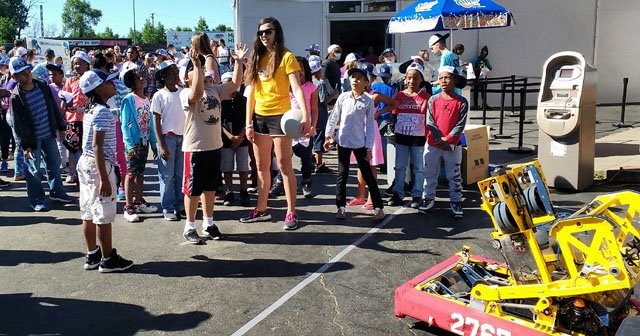 When the local baseball team hosts their STEM/education day, Stryke Force sets up a stand to teach about the FIRST robotics program and let kids play with the robots. We greatly enjoy engaging the young students in interesting education.
Tree Lighting Ceremony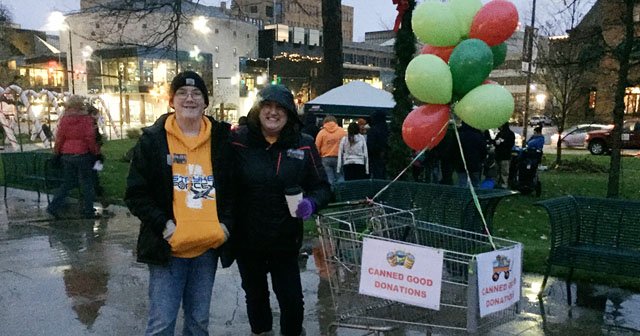 Each holiday season, Stryke Force participates in the Kalamazoo Tree lighting ceremony, when the community comes together to put up Christmas lights in city parks. Stryke Force collects donations for a variety of charities, as well as handing out hot chocolate to the participants.